Hey there! I'm Liverpool!
My pictures: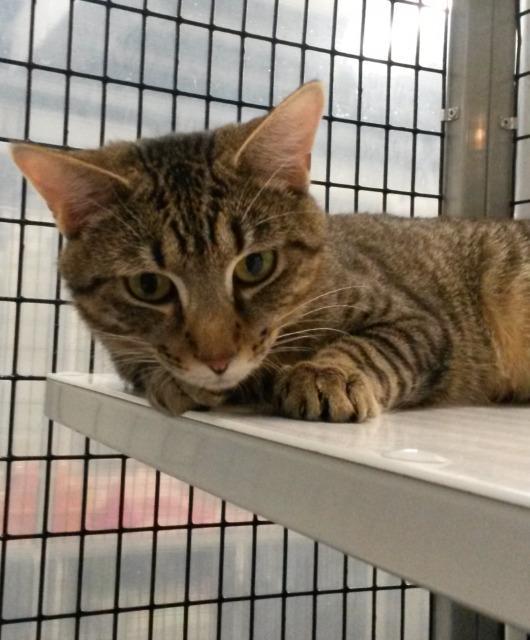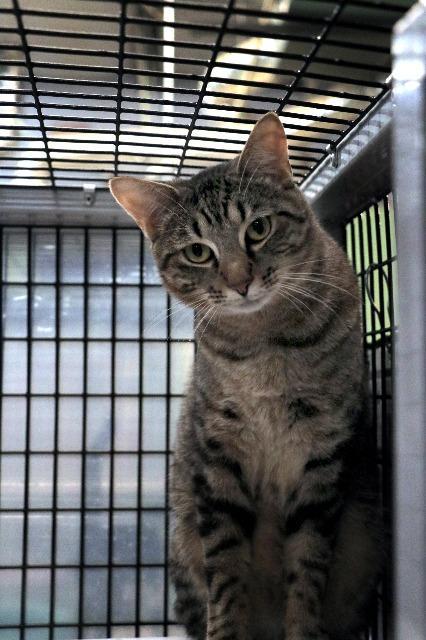 | | |
| --- | --- |
| Gender | Male |
| Age | 1 year 8 months |
| Breed | Domestic Short Hair |
| Color | Brown Tabby |
| Good with Cats? | Yes |
| Good with Dogs? | Yes |
| Good with Children? | Yes |
| Declawed? | No |
| Special Needs? | No |
| How did I get here? | Stray cat found in Durham |
Hi! I'm Liverpool! I'm a 1 ½ year old brown tabby who likes to bat at the Cat Dancer, chase Balls and demolish Da Bird! I came to SAFE Haven from a county shelter. I was brought there by a nice person who found me in Durham. Though I'm really happy being taken care of by all these nice people, I'd really like to go to a home of my own. So come see me! I'll be waiting! P.S.: I have tested positive for FIV (Feline Immunodeficiency Virus). Take a look at the information here about FIV. • FIV is a slow virus that affects a cat's immune system over a period of years. • It is a cat-only disease and cannot be spread to humans or other species. • It is not easily passed between cats. It cannot be spread casually, i.e., using the same litter box, food bowl, water bowl, or when snuggling or playing. • The virus is most often transmitted through serious, penetrating bite wounds. (Bite wounds of this kind are extremely rare, except in free roaming, unneutered cats.) • FIV cats cause little risk of infection to other cats in a household where the cats are friendly toward each other and don't fight. We will place an FIV+ cat in a household with other cats if they are healthy and well socialized. • Not all vets are up to date on current practice regarding FIV+ cats so consider this when choosing the best vet for you and your cat. • FIV+ cats can live a long, healthy life if they are kept indoors, fed a high quality diet, and are monitored regularly by their owners and their veterinarian. So don't let all that stop you from considering me for your home today!