SAFE Haven for Cats Youth Program
For children under 16 years old.
Thank you for your interest in volunteering with SAFE Haven for Cats.
At home projects
We have picked out a few projects that you can make at home. Once these projects are complete please contact volunteer@safehavenforcats.org and we will set up at date for you and your child to drop of the items at the shelter and spend some time with the cats in a playroom.
Cat toys
Ping Pong Balls
Decorate ping pong balls or empty plastic eggs with permanent markers.

Water Bottle Kick Toy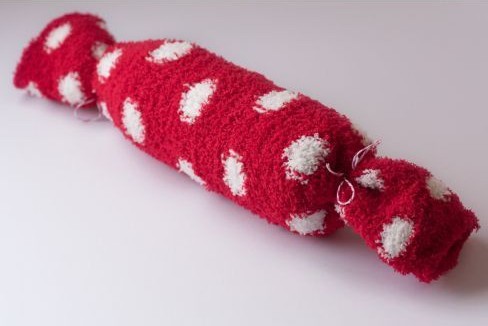 Supplies needed are: Water bottle, old sock, twine or yarn and scissors.
Directions: Place water bottle inside of sock leave about one to two inches each side of the sock. Close ends with twice and you're all done, you can place bell inside the water bottle for a little extra nose.
View complete directions here.
Sock Feather Toy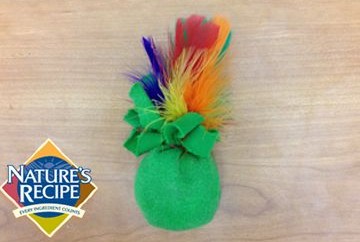 Supplies needed are: child sock, feathers, twine or yarn and Polly fill.
Directions: Cut one inch strips on to the top of the sock, fill with Polly fill, place the feather just inside the top of the sock then wrap around the neck with twine. Your all done, you can place a little cat nip inside with the Polly fill.
View complete directions here.
Shelter for outside cats
Supplies
Rubbermaid tote
Styrofoam cooler
Straw
Duck tape
Exacto Knife
Instructions
Cut a six-inch diameter hole in the tote to act as an entrance/exit for the cat.
Place the Styrofoam cooler inside the tote and cut a six-inch diameter hole in the cooler to match the tote entrance.
Put hay or straw in and around the Styrofoam cooler. Use as much hay or straw as possible, this will provide added insulation.
Place the Styrofoam lid on the cooler and secure the lid with a few pieces of duct tape.
Complete the project by securing the lid onto the tote. You may want to place duct tape on this lid as well.
Fundraiser & Drives
Thank you for your interest in hosting fundraiser benefiting SAFE Haven for Cats. We love to hear about what our supporters are doing, and how we might help – Please take a few minutes to email volunteer@safehavenforcats.org letting us know the following information:
Full Name
Organization name (if applicable)
Phone number
Email
Describe your fundraiser or event and goal
If you are interested in organizing and hosting your own event to benefit SAFE Haven for Cats , please follow the steps below.
Due to the number of requests we receive, SAFE Haven for Cats cannot:
Send a representative to participate at the event
Distribute posters or literature for your event at our shelters
Supply adoptable animals for your event
Send emails to the SAFE Haven audience promoting your event
Promote your event on social media channels
While we may be able to provide guidance for your event, we do not have the personnel to handle the organizational and administrative tasks associated with third-party events.
With one week notice SAFE Haven can provide:
SAFE Haven logo, that you can print out and use.
Informational Brochures
Stickers?
Fundraising ideas:

Athletic Tournaments (volleyball, tennis, baseball etc.)
Birthday party
Car wash
Bake sale
Lemonade Stands

Policies and procedures
Donation Drives
Organize a donation drive!
Donation drives are a lot of fun. Collect food, bed and toys for SAFE Haven for Cats. Create colorful posters, flyers, and banners to advertise your drive.
Set up drives at:
Your school
Church
Scouting Groups
Neighborhood
Drop your donations off at our shelter and see how your donations make a difference. You can find our wish list at Amazon Wish List.
Shelter Opportunities
Whiskers & Words offers children 6-10 years old a chance to read aloud to cats. Spending time with them encourages confidence to shyer cats. The volunteer shift would be one hour long and a parent must be present the whole time. The child would be able to sit with a cat in a playroom or outside of a cat's cage and read to them.
Youth can receive credit hours…
Requirements:
Youth should not be rowdy or loud
Youth cannot be alone with any animal (cat) at any time.
Youth must be under adult's supervision at all times, and must follow instructions given by adult and staff.
Youth must have a signed waiver on file.
Upcoming Volunteer & Adoption Events