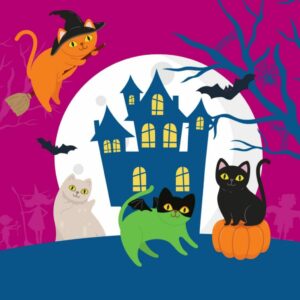 Meow-A-Ween
Join us for a spookily fun time at our Meow-A-Ween on October 27 from 4–6 pm. Bring your kids (under 12) to get treats from stations around SAFE Haven, color with the kitties, take a tour of the shelter and get to meet our cats, and show off your a-MEOW-zing costumes during the costume parade. You can also bring special treats for the cats! Learn more and save your spot.
---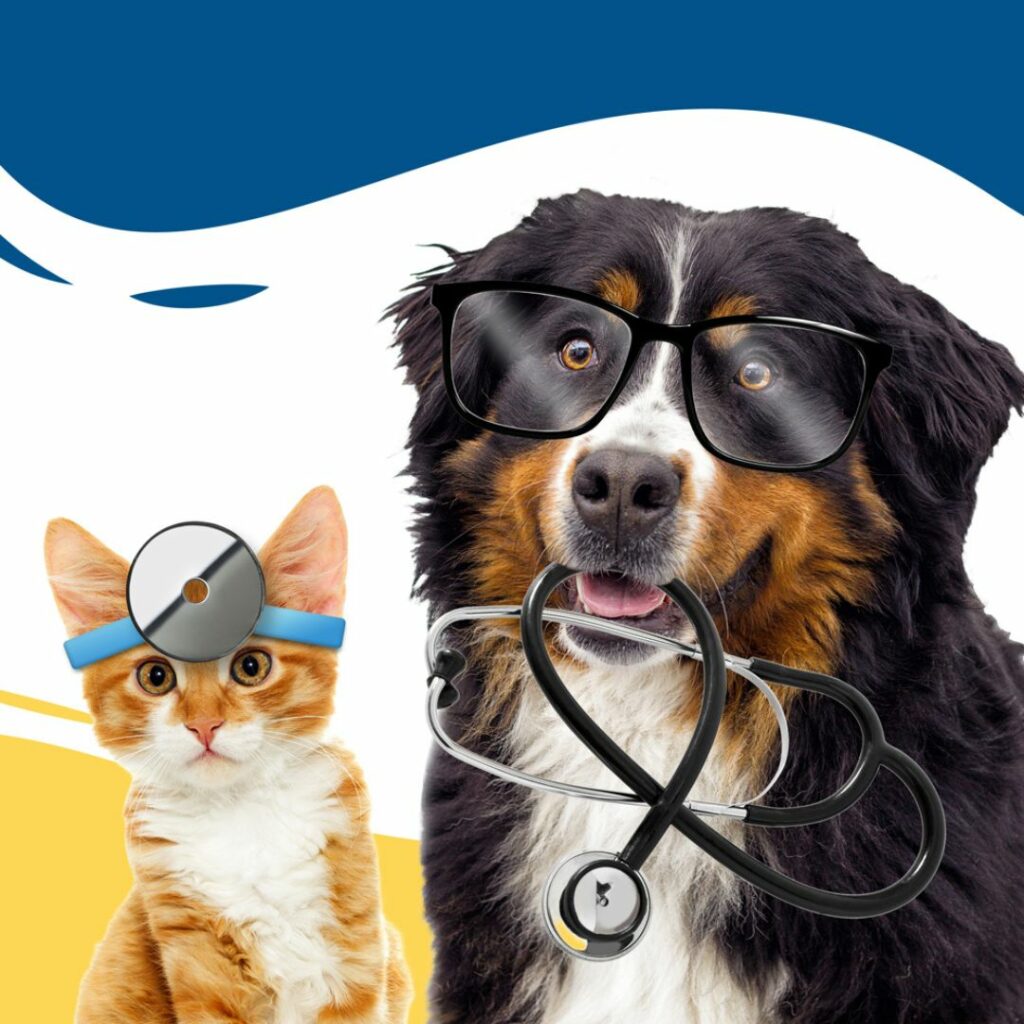 Vax + Chip on October 14
All of the spots are filled for SAFE Care's clinic on October 14, but did you know you can schedule appointments for affordable spay and neuter year-round? Here's what you need to know about our affordable pricing options. Here's everything you need to know.
---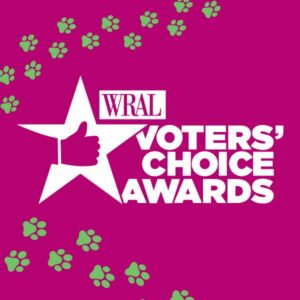 The Cat's Meow
Think SAFE Haven is the cat's meow? You can now nominate us for a WRAL Voter's Choice Award! We've been honored in the past to be named Best Nonprofit Organization and Best Volunteer Organization. Can you help us win a VCA for the third year in a row? You only have until October 8th to submit your nomination!
---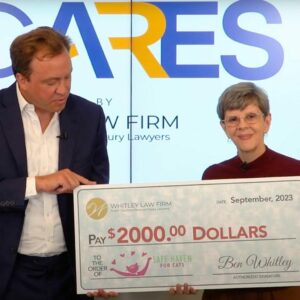 Community Cares
We were honored to be this month's WRAL Community Cares Award Recipient! Thank you WRAL and the Whitley Law Firm for supporting cats in our community.
---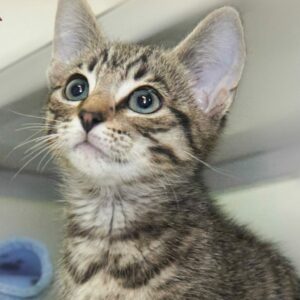 Scratching Post
The latest issue of the Scratching Post is out! This past year has been one of remarkable change and life-saving here at SAFE Haven. It was a record-breaking year on all levels—the most cats taken in, the most cats adopted out, the most spay/neuter surgeries, and the most food distributed. Read how it was possible thanks to supporters like you.
---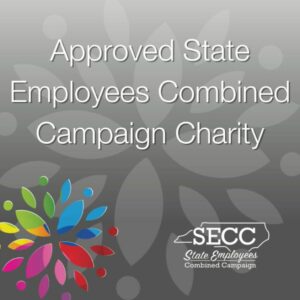 Just for State Employees
Here's an easy way to help our kitties every month if you're a state employee: the State Employees Combined Campaign. All you have to do is pick code #2566 to help the kitties! Click here to set up your donations for 2024.
---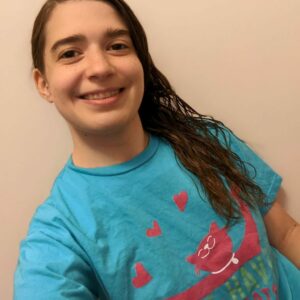 Meet the SAFE Haven Team
Hanna Johnston now works as a cat care associate, but she started with SAFE Haven for Cats as a volunteer. What does she love about cats? "The way they spread their toe beans during a good stretch!" Get to know Hanna.
---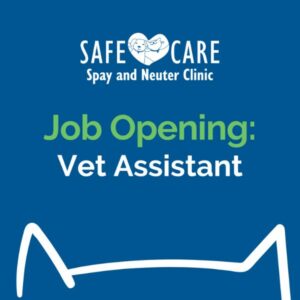 Come Work with Us!
SAFE Care Spay/Neuter Clinic is looking for a veterinary assistant who loves working with a high-performing team, loves our mission to reduce suffering and overpopulation, and above everything else, loves cats and dogs! Experience in a veterinary setting preferred. Hours are 7 am to 5 pm Mon/Tue/Wed/Fri. Salary range: $16 to $18 per hour. Medical insurance and PTO are offered to all full-time employees. Please contact us at info@safehavenforcats.org if you're interested!
---
​
SHOW YOUR LOVE FOR CATS WITH A DONATION!