Donate to SAFE Haven
Our Wish List & Amazon Wish List
Donate
Our Wish List & Amazon Wish List
Caring for our cats and kittens requires a lot of time, love, money and supplies.
Below is a link to SAFE Haven's Wish List and our urgent needs. Donating the following items helps us with the day-to-day care of our animals, supports our operational needs and helps feed hungry dogs and cats through our Pet Food Pantry.
Items can be dropped off between 9 am and 5 pm, seven days per week.
You can find directions to the shelter on our contact page.
Remember, even used items can help our animals. For a list of used items we accept please see below.
Items for the shelter and the clinic can also be purchased online at Amazon.com. Just visit our Amazon Wish List to place an order. Items will be shipped directly to SAFE Haven!
Consider Holding a Donation Drive
To care for the cats and kittens at SAFE Haven, the shelter needs many annual supplies. Please consider holding a drive for the shelter at your workplace, church or in your neighborhood. This is a great project for Scouts or other youth groups. We use these supplies to keep our cats and kittens fed, comfortable and entertained. The items listed below are always in demand. Monetary donations are also always welcome and we'll put them to good use. You can drop off your donations between 9 a.m. and 5 p.m., seven days per week.
OUR WISH LIST: (a downloadable version is available here)
Our MOST IMMEDIATE needs:
Wet Cat Food (see the list below)
Paper Towels
Latex Gloves – Medium / Large
39 Gallon Trash Bags
Cat Food *
Friskies Canned Food – any flavor
Meow Mix Wet Food
Fancy Feast Canned Food – any flavor
Fancy Feast Kitten – any flavor
Fancy Feast Florentine – any flavor
Purina One – Indoor Dry Food
Purina One – Healthy Kitten Dry Food
* Note that we are not accepting KMR or any other kitten milk replacer at this time.
Cleaning Supplies
Clorox Bleach
39 Gallon Trash Bags
Disposable Exam Gloves – Medium / Large
Paper Towels
Laundry Detergent – liquid only
Dishwasher Detergent (automatic dishwasher)
13 Gallon Trash Bags
Bedding & Things
Cat Beds – small or medium size
Any size litter pans – open
Cardboard Scratching posts
Cat toys
Litter (Clay & Scoopable)
Natural Litter (Wheat & Corn)
Office & Shelter Supplies
Antibacterial Hand soap
White (64#) Card Stock Paper
Zip-Lock baggies – quart and gallon
Post-it notes
Sharpies
Canned Air (to clean keyboards, etc.)
Toilet Paper
Miscellaneous
Bottled water – for volunteers
Canned Soft Drinks – any kind – for volunteers
Walmart, Target, BJ's gift cards – any amount
Pet Food Pantry
Dry Cat Food (any brand)
Wet Cat Food (any brand)
Dry Dog Food (any brand)
Wet Dog Food (any brand)
Litter (any brand)
USED ITEMS:
In-Kind donations are accepted at SAFE Haven 7 days a week from 9am to 5pm.
Used items we accept:
Unopened and unexpired dog and cat food, dry and canned.
Unopened and unexpired cat treats
Litter, opened is ok, any kind
Cat trees and scratchers that are new or never been used
New cat beds and toys
Used towels
Used items we cannot accept:
Opened cat food, dog food, or treats
Used Litter boxes
Used Carriers
Used cat trees / scratchers of any kind
Food bowls of any kind
Medications including flea products and prescriptions
Most prescription cat foods
Blankets, pillows, or sheets
Used cat beds and toys
Upcoming Events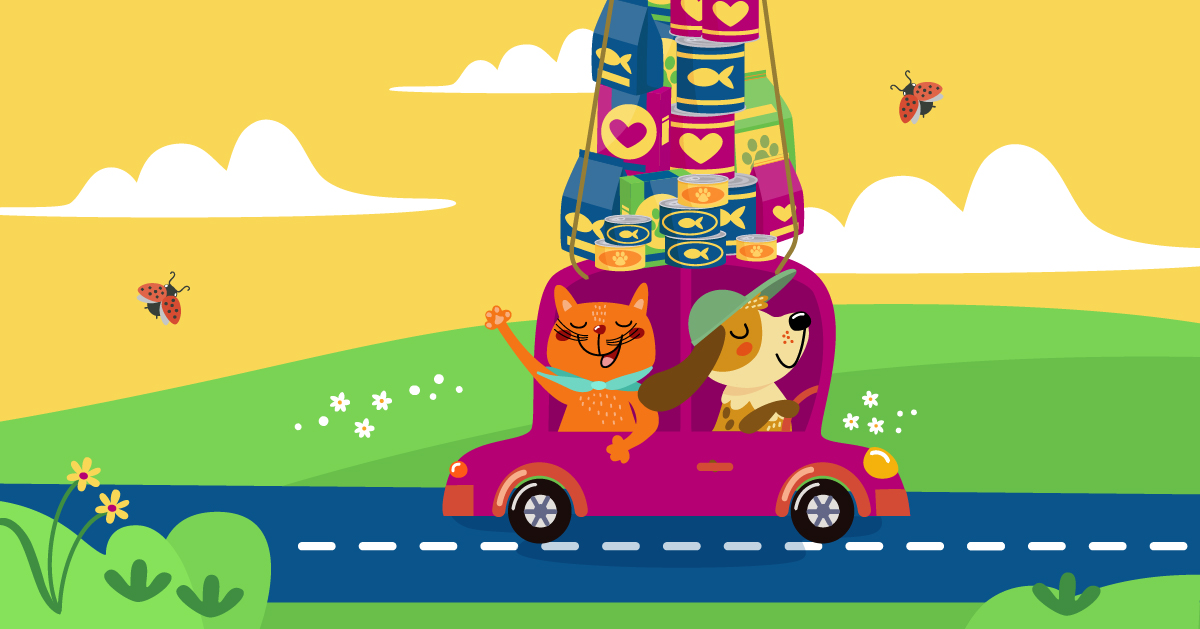 June 11 @ 9:00 am
-
June 17 @ 5:00 pm
Drop off donations of unopened dog or cat food during our Pet Food Pantry Food Drive at 8411 Garvey ...