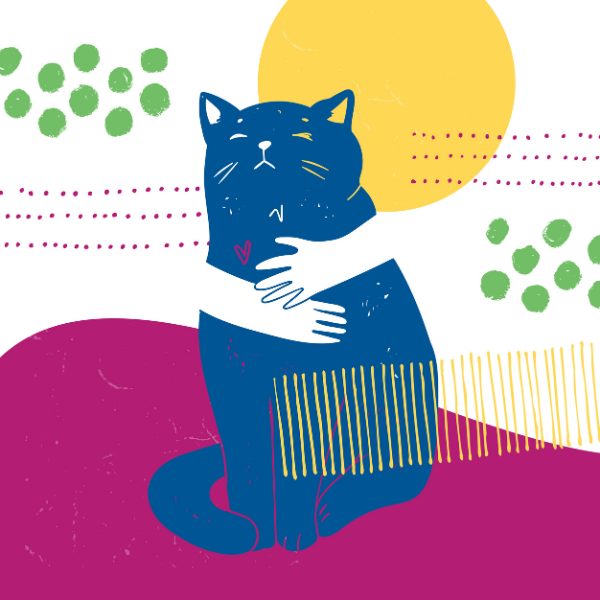 Happy Cats
Fantastic news – at last month's Clear the Shelter event, 27 cats found their fur-ever homes. Even better – we far exceeded our goal of $3,000, raising $10,073.75, to help an additional 100 cats. Thank you to everyone who adopted, shared our posts, and donated. You helped save lives!
---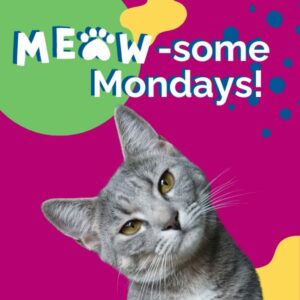 Meow-some Mondays
Mondays don't have to be blah – brighten them with Meow-some Mondays! For a short time, we're offering Monday adoptions by appointment on September 11, 18, and 25 between 1-3 p.m. To start your week off with a furry friend, fill out our adoption interest survey and indicate that you'd like to come during Meow-some Mondays. Our excellent adoption team will reach out to schedule an appointment. Here's everything you need to know.
---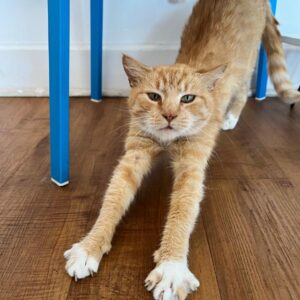 Purr Cup Scrapbook
Since they started in October 2020, Purr Cup Cafe has helped to find homes for 279 cats and counting! Join us in a look back at just a few of the many sweet kitties who have gotten to call Purr Cup home temporarily.
---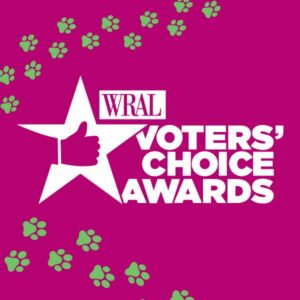 Voters' Choice
WRAL's Voter's Choice nominations open on September 12, and we'd be honored if you took a moment to nominate SAFE Haven for Cats! Last year, we won Best Nonprofit Organization and got second place for Best Volunteer Organization. Our community – that means you! – is the reason that we can do all that we do, and the Voter's Choice awards truly recognize all we achieve together.
---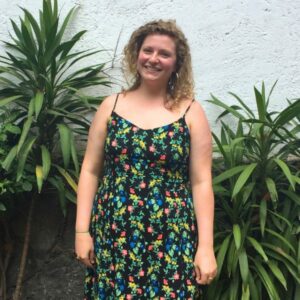 Meet the SAFE Haven Team
We're delighted to welcome our new Director of Development, Maddie Majerus, to SAFE Haven! With a background in nonprofit work and a focus on community engagement, she looks forward to expanding the SAFE Haven network of friends and getting folks connected with adoptable cats. Get to know Maddie.
---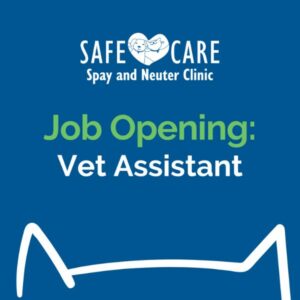 Come Work with Us!
SAFE Care Spay/Neuter Clinic is looking for a veterinary assistant who loves working with a high-performing team, loves our mission to reduce suffering and overpopulation, and above everything else, loves cats and dogs! Experience in a veterinary setting preferred. Hours are 7 am to 5 pm Mon/Tue/Wed/Fri. Salary range: $16 to $18 per hour. Medical insurance and PTO are offered to all full-time employees. Please contact us at info@safehavenforcats.org if you're interested!
---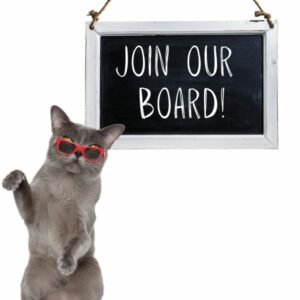 Join Our Board
We are looking for individuals from all walks of life to join our Board of Directors and serve on committees this fiscal year. After reaching so many milestones last year, we need great ideas to plan for saving more lives and impacting more communities! Please email our Executive Director, Patti Godin, at patti@safehavenforcats.org for details.
---
​
SHOW YOUR LOVE FOR CATS WITH A DONATION!