Take a peek at the some of the items that will be available for bidding at the Tuxedo Cat Ball. 
They include one-of-a-kind fine jewelry pieces from Raleigh Diamond, two nights at the Presidents' Quarters Inn in Savannah, Georgia, fine art from local artist, Lynda Harris and an exclusive dining experience at Second Empire Restaurant in Raleigh.
---
Raleigh Diamond


You are not going to want to miss the fine jewelry that Silver Sponsor, Raleigh Diamond is creating for the Tuxedo Cat Ball. Raleigh Diamond staff will be on hand, in a jewelry salon at the Ball, to help you try on the one-of-a-kind pieces, answer questions and consult with you about your jewelry desires.
---
Presidents' Quarters Inn, Savannah, Georgia

You are going to want to bid on the charm and elegance of Savannah, GA at the Tuxedo Cat Ball.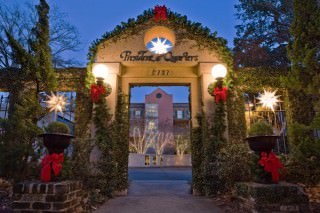 To make sure you have the best two night Savannah experience, this charming B&B offers beautiful and spacious accommodations. The inn is in the heart of downtown Savannah on beautiful Oglethorpe Square. Many of the city's main attractions are within walking distance. The 16 stunning rooms are all decorated with a classic Southern elegance and furnished with stunning wooden pieces and fine fabrics. Feel the sun upon your face coming through the tall windows and enjoy a most relaxing experience at Presidents' Quarters Inn. Did you know that all of the guest rooms are named after U.S. Presidents who visited Savannah?
---
Lynda Harris Fine Art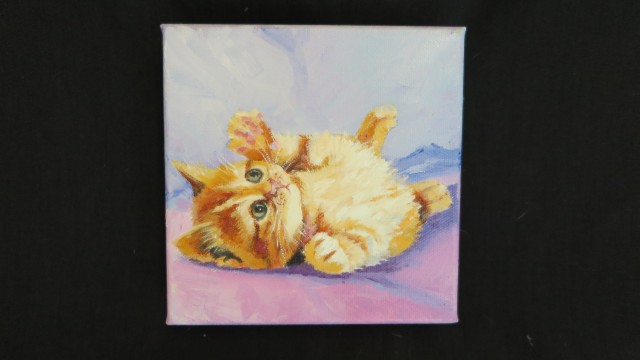 LYNDA HARRIS graduated from NC State University with a Master's in Landscape Architecture and has spent the last 30 years designing urban and commercial spaces, urban parks, and residential hardscapes and gardens. Although she drew with pen and rendered detailed landscape drawings and elevations with markers and pastel pencils, she never translated her talent into painting.
Lynda's passion for design and gardening has led to painting with a focus on landscapes and ones that many times include architectural elements. Learning how to capture light and mood while not being a slave to photographs is an ongoing creative challenge.
Lynda has studied with nationally known artists Rick McClure, John Poon, Dawn Whitelaw, Albert Handell and David Dunlop. She has also studied with locally based artists Becky Patman, Nicole White Kennedy and Bob Rankin. Her work has been displayed at the gallery of Nicole White Kennedy. Some of Lynda's most recent works were displayed at the 2018 Cary Lazy Daze Art Fair, Cary, NC where she sold 56 paintings, and at Margaux's Restaurant in Raleigh where she had a successful 3-month one-person show.
She has a permanent exhibition at 311 Gallery, 311 W Martin St. Raleigh, NC.
Website: http://www.lyndaharrisfineart.com/
---
Second Empire Restaurant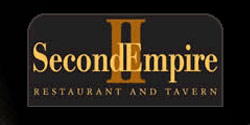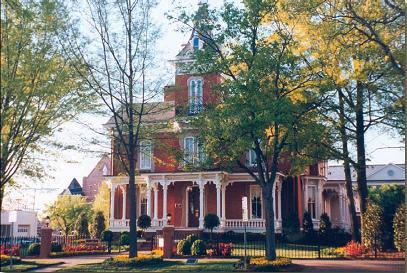 Imagine a dining experience that combines an atmosphere of classical history and elegance with a selection of cuisine that is as exquisitely unique as it is delicious. Then imagine delighting your senses with an excellent wine selection. Now imagine finding this right here in the Triangle. It is not imagination, its Second Empire Restaurant and Tavern. Located in the beautifully restored Dodd-Hinsdale House in downtown Raleigh, Second Empire satisfies the highest of standards. Our delectable menu and polished service that have won us the AAA Four Diamond Award, the DiRoNa Award and the Wine Spectator Award of Excellence since 1998 will assure you a truly unique dining experience. Our Tavern and Atrium Room provide a more casual feel without sacrificing excellence. Simply put, a trip to Second Empire is an experience unlike any other. You can bid on a gift certificate at the Tuxedo Cat Ball.
Early Bird Tickets on Sale Now through February 15, 2019