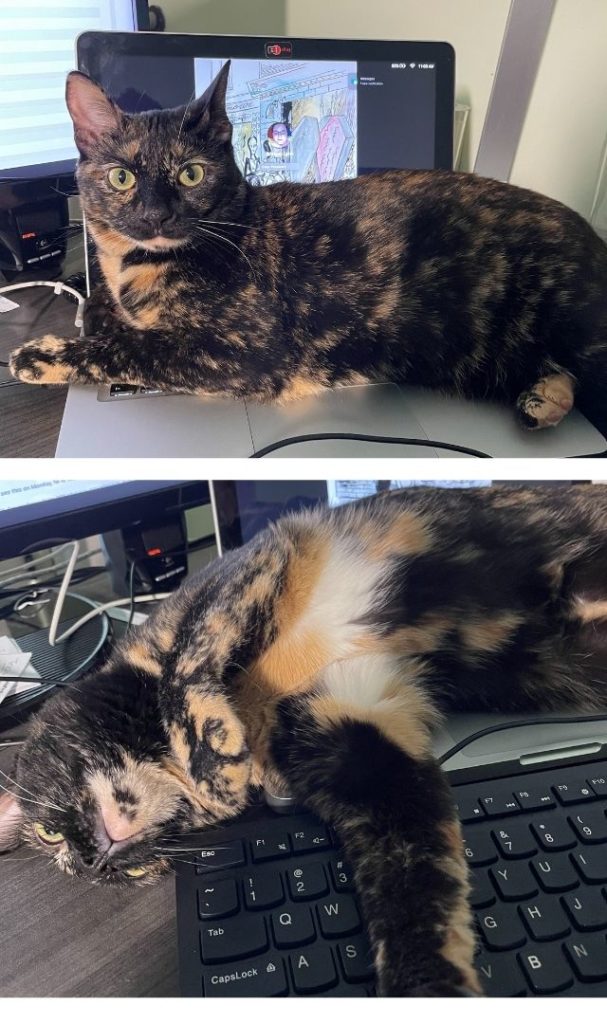 Reserved and relaxed, this beautiful tortie Angela had waited a long time for her perfect family. At another shelter, Angela wouldn't have survived. Her shy personality, spunky attitude, and health conditions could have deemed her "unadoptable," but at SAFE Haven, every cat is worthy of love and a forever home.
We need your donations to ensure that reserved cats like Angela have a chance at life. Donate to ensure that we can take in every cat that needs our care and help them find their perfect home.
Not every cat is ready to jump into an adopter's arms and Angela was one of those cats. Shy cats are harder to adopt because they do come off as "afraid" or "reserved" and are overlooked when adopters come to visit. People always seem to gravitate to the social cat pressing their face against the cage to get pets, while cats like Angela hang back waiting for the perfect person.
Angela had a bit of anxiety around loud noises and other cats. She needed to be the only cat at home to rule over her favorite toys – tunnels and boxes. Single cats are often harder to adopt because people often want multiple cats to keep them company.
Her chronic rhinosinusitis made her sneeze, have mild congestion and nasal discharge even when she is perfectly healthy. Her eye and nose goobers scared off adopters. But it's not her fault. Anyone with seasonal allergies can relate. Please don't assume that it's our fault we sound or look under the weather.
But never fear, Angela found her patient human and is so happy in her new home.
Every cat needs their human. Please donate so SAFE Haven can always be here for cats like Angela to wait and find the perfect human. A human with a big heart and understands that every cat shines, given the right lighting.
Meet the cats still looking for their fur-ever home or donate now to help cats like her!