2023 TCB Early Bird Tix on Sale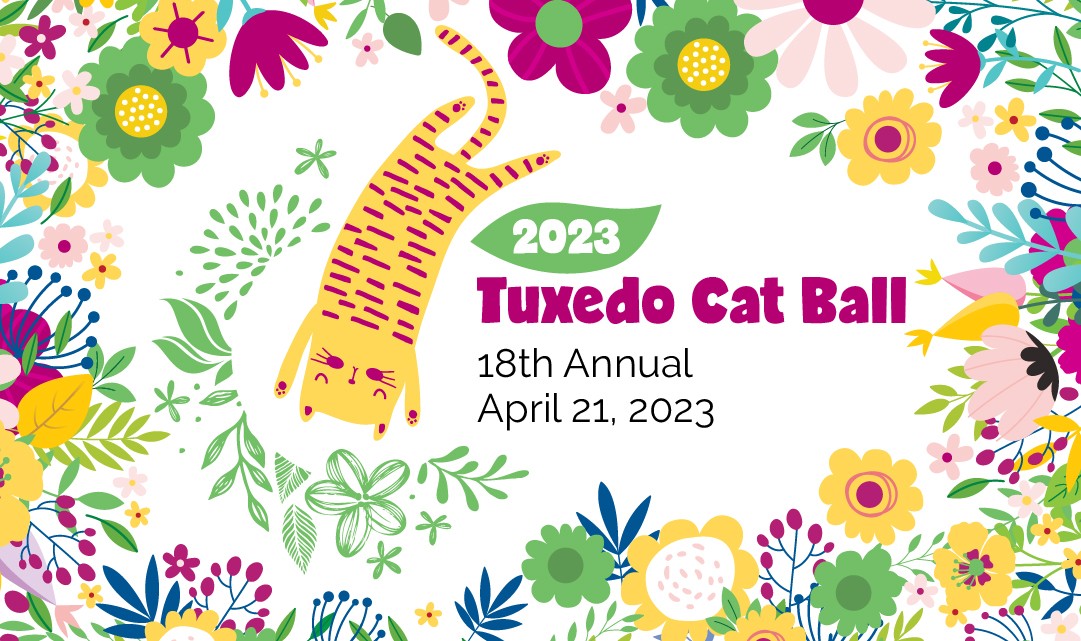 Join us for our biggest lifesaving event of the year, The 18th Annual Tuxedo Cat Ball
Come celebrate with us at the North Ridge Country Club Friday, April 21, 7-11 pm.
With your continued help and support of the Tuxedo Cat Ball we can increase our adoptions and sterilizations in the coming year, saving thousands more lives! We guarantee you will have a smile on your face all evening as you dine on excellent food, enjoy delicious wine, and bid on your phones from an incredible selection of silent and live auction items.
Tickets go on sale January 3, 2023 – Get Your Tickets Here
Early Bird (Get them BEFORE March 31, 2023) $80.00 per person
Regular tickets – $100.00 per person
Each Ticket Includes Two drink tickets per person (wine, beer, and soft drinks), buffet dinner, coffee, and dessert
Entertainment – Kittens, dancing, and SAFE Haven's video!
Free valet parking
Sponsorships Available
Great for your business – bring your customers! Full and one-half tables available.
Donate an auction item – feature your business or service.
For Questions, Tickets, Sponsorships or to Donate an Auction Item contact pam@safehavenforcats.org or call 919 582-7834