Clear the Shelters
August 17, 2019 @ 10:00 am

-

6:00 pm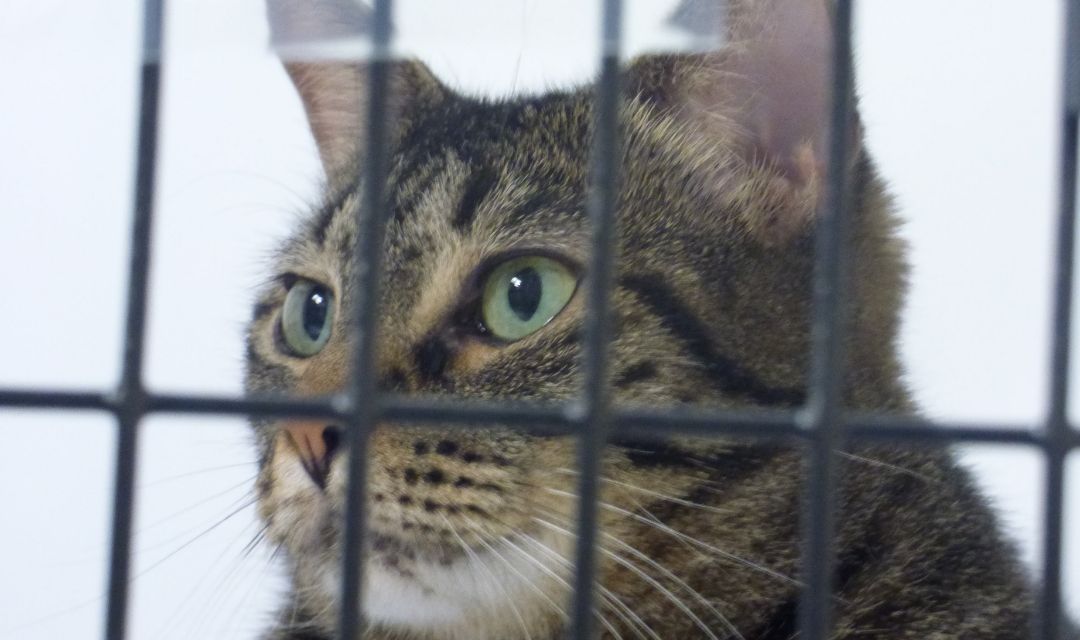 We're teamed up with WRAL to help Clear the Shelters on Saturday, Aug. 17 from 10 a.m. to 6 p.m. Make plans now to adopt your new kitty for FREE!
With so many cats needing loving homes, our goal is to give every single cat in our shelter a home by the end of the day. Visit our Meet the Cats page to meet some of the cats available for adoption.
Please keep these tips in mind so you have the BEST adoption day:
Prepare for the heat. We will only be able to allow a certain number of people into our shelter at a time. We'll have tents and chairs set up outside our shelter and are providing water throughout the day. We will also have free snacks and games for the kids.
Plan ahead. Go online to meet the cats that will be available. You can also complete our adoption interest survey online.
When you arrive, we will have volunteers on hand to help you fill out an adoption interest survey, answer your questions and get you in the "queue" to visit the cats.
You must be 21 years or older to adopt.
Bring a plastic carrier if you have one; a top-loading carrier is best, but not required. No cardboard carriers or soft-side luggage-type carriers, please. All cats must leave in a plastic carrier. We have them for sale also. Click here for more information on preparing your home for your new cat!
The adoptions on Clear the Shelters day will be made on a first-come, first-served basis. But don't worry – we have lots of wonderful cats available throughout the day.
We cannot hold any cats/kittens on Clear the Shelters day. All adoptees must leave the shelter that same day at the time of adoption.
Although we are waiving our adoption fees for Clear the Shelters, we do have cat toys and supplies available for purchase. In addition, we welcome your donations; we take cash, checks and all major credit cards.
The staff and volunteers at SAFE Haven for Cats are here to help you find your next wonderful, furry family member. We want to give everyone the individual attention they need. Your patience and courtesy are much appreciated!
SAFE Haven for Cats is Raleigh's no-kill cat shelter and low-cost spay/neuter clinic. Founded in 1994, its mission is to use no-kill principles and education to save cats' lives through adoption, spay/neuter services and community programs. SAFE Haven has orchestrated the adoptions of more than 10,000 cats and kittens and spayed or neutered over 30,000 animals in our clinic.
This is part of WRAL's Clear the Shelters event which is a nation-wide effort to find homes for every shelter animal. Over 1,200 shelters across the country are teaming up with NBC-Owned Television Stations and Telemundo for Clear the Shelters, a nationwide pet adoption drive on Saturday, August 17 that helps find loving homes for animals in need. Over 100,000 pets found their forever homes in 2018.
Join in the fun of the day!
Visit WRAL.com to access more information about Clear the Shelters, including the full list of local participating animal shelters
Use the hashtag #ClearTheShelters to follow the effort on Twitter, Facebook and Instagram. Spanish-language viewers can use the hashtag #DesocuparLosAlbergues
Watch for Facebook LIVE videos leading up to the event and all day long
Related links:
8/8/2019: What to Expect at Clear the Shelters
8/12/2019: The Countdown is On – Let's Clear the Shelter!
8/16/2019: TOMORROW – We're Clearing the Shelters!
8/18/2019: TODAY ONLY – Adopt A Cat For $50!