OFFER EXPIRED!! Kitten spay / neuter after October 15, 2018!
October 15, 2018 @ 7:00 am

-

October 25, 2018 @ 4:45 pm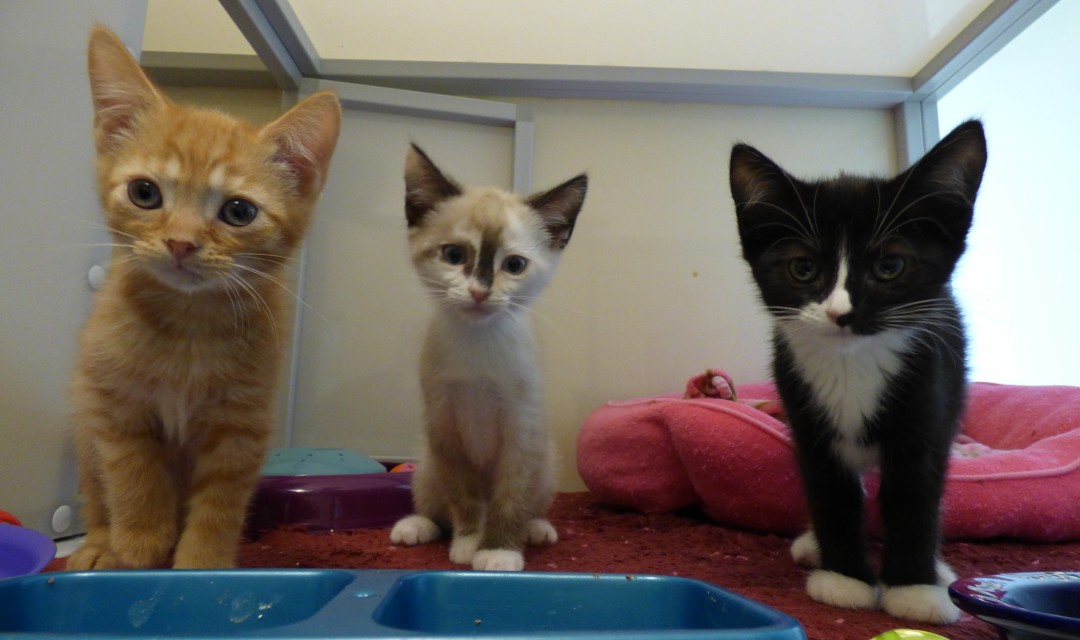 The first 225 openings for free kitten spay / neuter appointments have been filled!
Other low-cost options and vouchers are still available here!
The first 225 kittens less than 6 months old with appointments at the SAFE Care Spay / Neuter Clinic will be spayed/neutered for free starting October 15, 2018.
Cannot be combined with any other offer or coupons. The procedure must be completed after October 15, 2018 while appointments last. Check-in time for spay appointments is between 7:00 a.m. and 7:45 a.m. Pick-up time is between 4:00 p.m. and 4:45 p.m. For this discount only, no feral or community cats, please.
Call to make your appointment today! 919.872.7730
5 Fabulous Reasons to Fix Your Kitten by Five!
Spaying/neutering early helps eliminate annoying behaviors like spraying, roaming, yowling, and fighting. Not to mention stopping heat cycles.
Spaying and neutering early stops many unwanted behaviors from even starting in both cats and dogs. For example, female cats can go into heat up to ten times in a year, and the heat cycle can last up to 2 weeks. That means that for 20 weeks a year you could be dealing with the thrashing, the howling, the flirting, and the escape attempts that go along with having an intact female cat!
Male cats and dogs that have not been fixed have a strong desire to mark their territory by spraying strong-smelling urine. They constantly roam in search of mates, which makes them more likely to get hit by a car, and they are likely to get in fights with other males to compete for mates. Female dogs can also become aggressive during their heat cycles, which can pose a risk to other animals and small children.
Taking away the desire to breed at an early age, however, does not take away your pet's beloved personality. Your male cat or dog's sense of manliness won't disappear either. Animals have no concept of their sexual identity, so Spike isn't going to suffer an identity crisis once he's neutered.
A fixed pet may be more content to stay at home with you and out of danger, living a longer, happier life.