Giving Tuesday 2021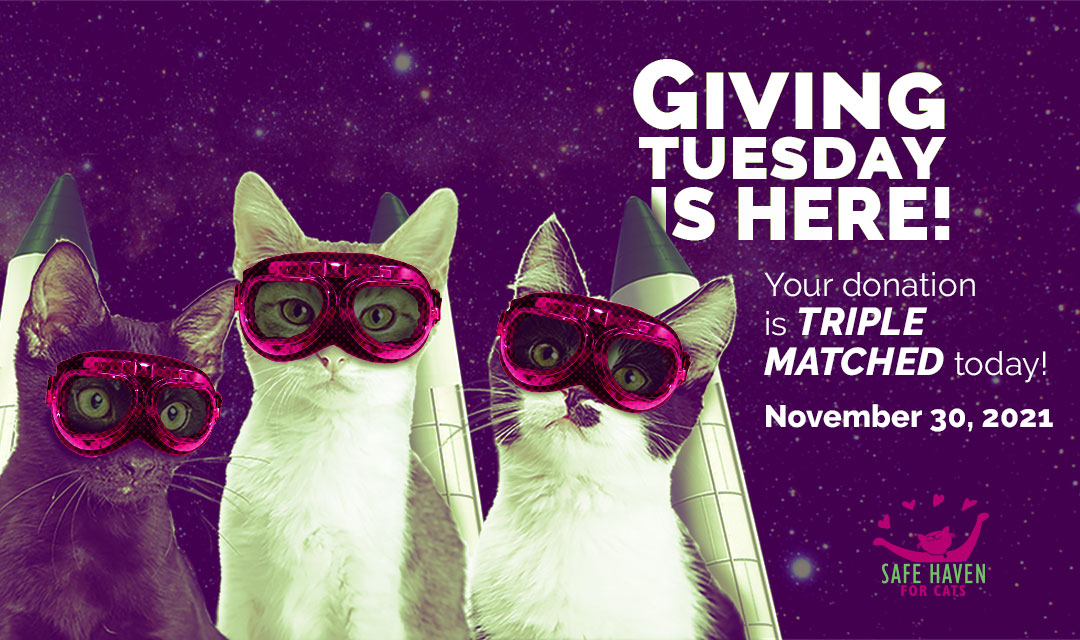 Tuesday, November 30 is Giving Tuesday!
Giving Tuesday is a national day of giving back. To celebrate our amazing donors, your donation will be TRIPLE MATCHED for one day only – Tuesday, November 30.
We need to raise funds for the many kitties who still need our help!! Our cats are counting on your generosity.
How can you help?
See how your dollars make a difference for our SAFE Haven cats!