16th Annual Tuxedo Cat Ball
Friday August 21, 2020
7:00 – 8:00 pm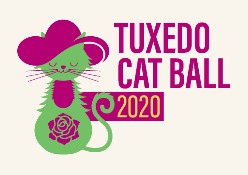 Tuxedo Cat Ball
Friday August 21, 2020
7:00 – 8:00 pm
Grab your cats and a cocktail…
Tuxedo Cat Ball is going online!
Tune in to see heartwarming cat videos, bid on over 150 silent auctions items, participate in our exciting live auction and much more.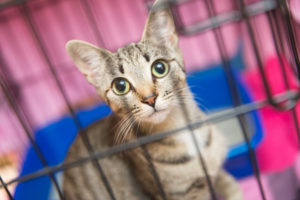 Don't miss this chance to have a ball with us! Get involved now by pre-registering to join in on the fun and get the latest event updates.
Join your fellow cat lovers for the first-ever online Tuxedo Cat Ball
on Friday, August 21, 2020 from 7:00 – 8:00 pm.
This fun summer night fundraiser is all about helping find forever homes for stray and abandoned cats and most importantly providing low-cost sterilization services to reduce euthanasia of cats (and dogs!) in our community.
This is the most important event ever because SAFE Haven has taken a huge leap of faith, expanding our facility! We have doubled our footprint to 10,800 square feet. In order to ensure our success and complete our new Medical and Adoption Center, we need your help.
The goals of our expansion are:
Increase sterilizations from 3,400 to 7,500 annually—further decreasing unnecessary euthanasia
Offer sterilization services through our Medical Center for larger dogs for the first time in our history
Reduce wait time to schedule an appointment by half
Increase adoptions from 900 to 1,100 annually
Provide increased care for healthy, recovering, and socially awkward animals
Offer pet education and outreach programs to our community, helping keep animals out of shelters
Respond to emergencies such as natural disasters and animal cruelty (hoarding) cases
We don't want to celebrate without you; our adopters, volunteers and supporters who have made it possible to save 44,000 lives.
Tune in to see heartwarming cat videos, bid on over 150 silent auctions items, participate in our exciting live auction and much more.
About SAFE Haven for Cats…
SAFE Haven is regarded as progressive leader in animal welfare in the State and is a regional hub serving thirty-one counties in North Carolina.
Our mission is to eliminate euthanasia due to overpopulation.
In 1994, SAFE Haven began as the first No Kill shelter just for cats in the Triangle. As a brick and mortar shelter, 11,000 stray, abandoned, orphaned and injured cats and kittens have been adopted to date. (900 last year).
The SAFE Care Spay / Neuter Clinic, (established in 2001) is the longest serving high volume, low-cost community clinic in the area. To date over 34,000 sterilizations have been performed.
The Pet Food Pantry supplies needy individuals with dog and cat food. Over eighty tons of food has been distributed since 2012.
A very successful Community Cat Program includes TNVR services for almost 500 cats per year.
Education programs, behavior counseling, low cost Rabies and Microchip services, and a well-run volunteer program round out the services of SAFE Haven.
Preview some of the
Silent and Live Auction Items:
There is truly something for everyone – in every price range in the Tuxedo Cat Ball auction.
The Silent Auction will open on Friday, August 14 (one week before our live event) and will close at 6:30 pm on Friday, August 21, right before our live event starts. Auction item pick up will be at SAFE Haven for Cats on Saturday, August 22 and Sunday, August 23 from 1-4 pm only. If items are able to be shipped, the fees are included on the descriptions of the items.
Come back to this page often for more previews of items – you will be able to place bids soon!
Look back at the fun that we had last year: