17th Annual Tuxedo Cat Ball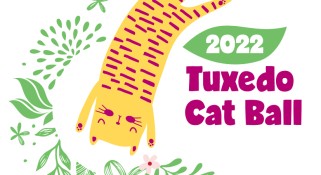 SAFE Haven could not have the many lifesaving programs we do, without individual donors like you.
Not able to attend the Tuxedo Cat Ball? Please consider making a donation now – the cats are counting on us.
Your gift of $25 will feed two kittens for five days.
Your gift of $50 will help eliminate cat overpopulation by sterilizing one cat.
Your gift of $100 will pay for one cat to receive all vaccines, a microchip, and sterilization.
Your gift of $250 pays for medications needed to treat infections, pain, and stomach distress.
Your gift of $500 underwrites the cost of 10 spay/neuter surgeries.
Your gift of $1,000 provides food and litter for the entire shelter for a month.
Your gift of $2,500 supports ICU hospitalization for a critically ill cat.