Rose's arrival at SAFE Haven was a little different than most our cats. She was trapped by a local county shelter as a feral and, unexpectedly, gave birth in the trap. The shelter was in a difficult position. They had to find an organization willing to take in a feral mom and her kittens who faced euthanasia if no commitment was made. Fortunately, one of our regular foster families enjoys the challenge of helping a feral mom and her kittens.
Rose and her 4 kittens arrived at SAFE Haven and we immediately noticed something odd. The newborn kittens were little hissy spitfires but mom was very subdued and allowed basic handling. She was clearly very scared but did not show signs of a truly feral nature. We sent the little family to their new foster home.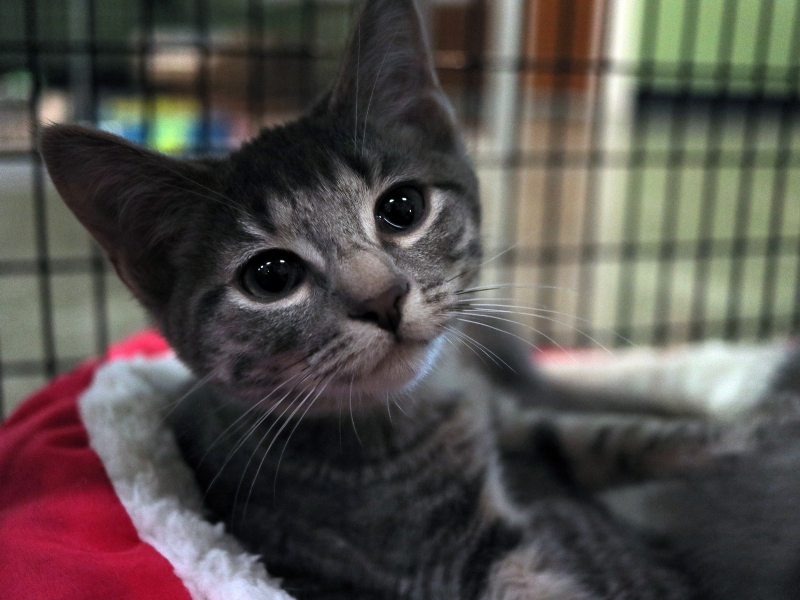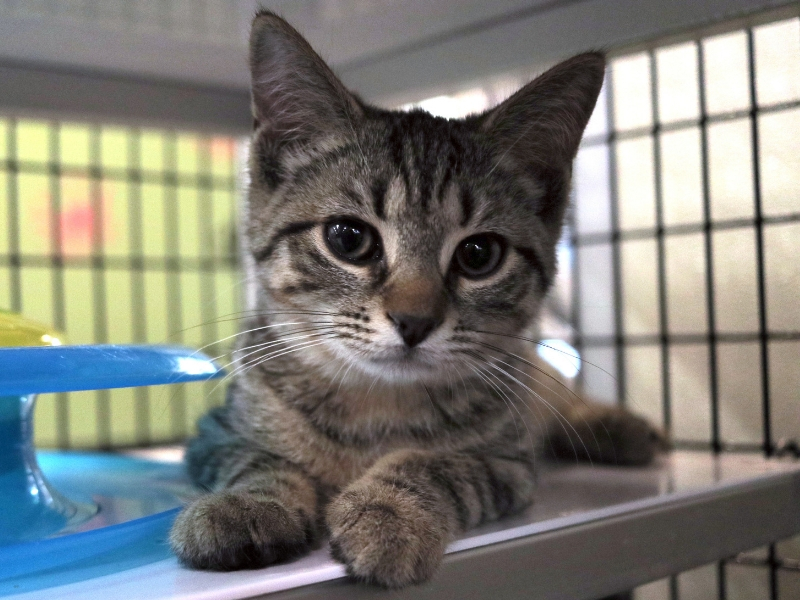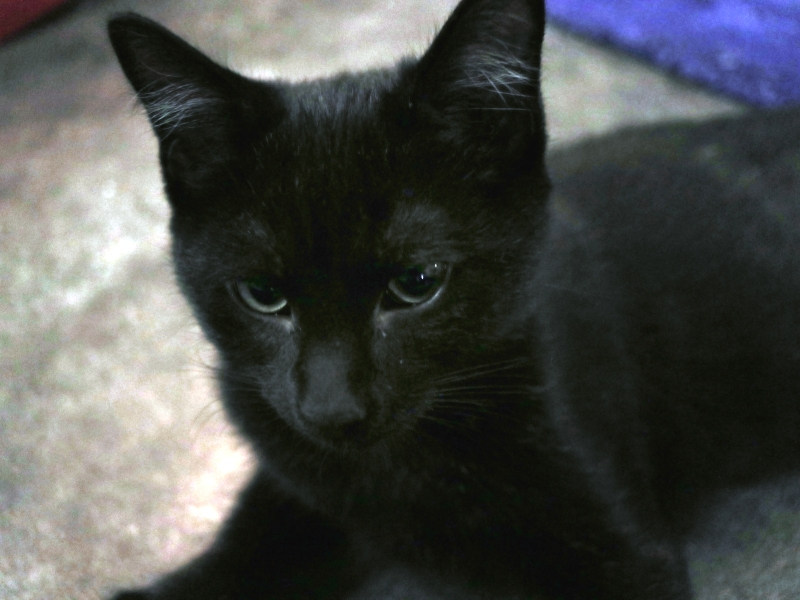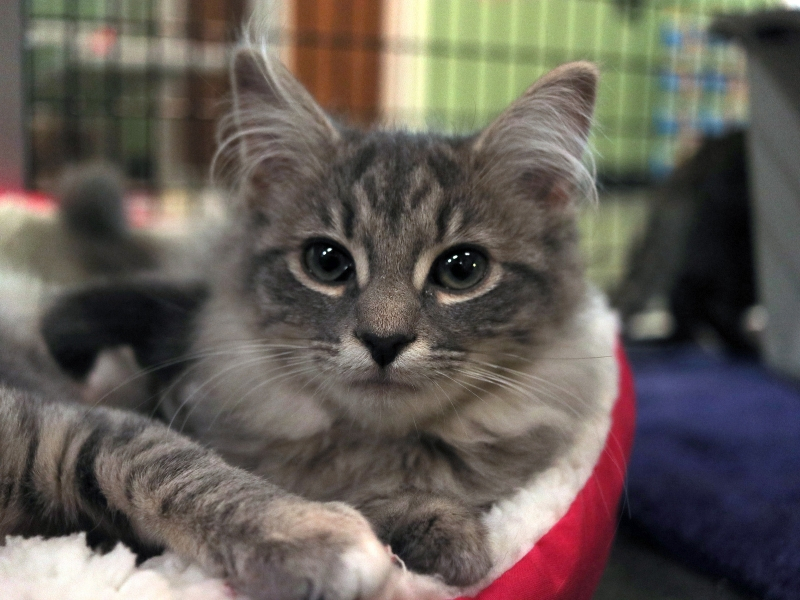 Rose's kittens: (clockwise from the top left) Blossom, Shale, Brilliant, and Crush
Her kittens quickly matured into happy and healthy little ones and are now in their forever homes. Rose seemed to withdraw more and more once she was back from foster so the decision was made to send her back to one of our best behavioral fosters. Thanks to her time with fosters, Rose now loves attention; you can even hear her purr now. 
Because of her background, Rose would do best in a quieter home with no small children as she's not really a lap cat. Her ideal forever family would be very understanding and willing to continue the behavioral work started with our fosters. Could you be that family?