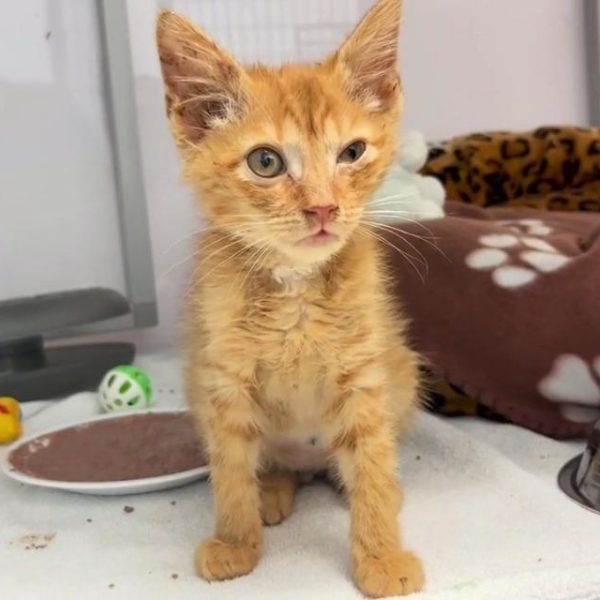 #KumquatStrong
Some cats uniquely capture our hearts. Kumquat has been one of those kitties! Our team had its work cut out for them to save his life, but this little one is on his way to a bright future. His resilience inspires us. Read his story.
---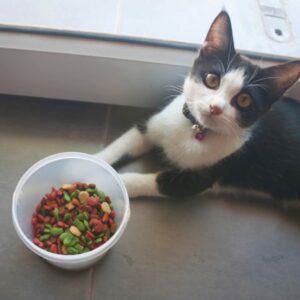 What a Drive!
Thank you to everyone who donated food and supplies to help stock our Pet Food Pantry. Whether you visited our little pink tent or donated online, your donations totaled 680.88 lbs. of wet food, 1,440.62 lbs. of dry food, and a whopping 106 pounds of cat litter! On behalf of pets across our community – we thank you.
---
Who Gives a Hoot?
Thanks to the Greater Raleigh Area Women Who Give a Hoot for donating $3,000 to SAFE Haven this spring. This local giving circle "utilizes the power of collective giving to support local nonprofits and change lives." We were grateful for the opportunity to present all our work to and connect with these generous women.
---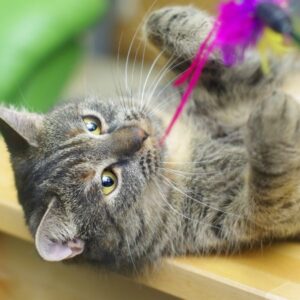 Feeling Fit & Feline
Did you know a cat should have at least 30 minutes of play per day? We have some great tips for how to keep your cat active and prevent boredom:
Cat toys let kitties get in touch with their inner hunter. Pick from fun options like simple feather dancers or fancy toys that make noise.
Scratching posts can make sure those claws are sharp without using your furniture to let cats climb and play safely in your sight.
Cat grass, a safe and non-toxic plant, occupies cats while aiding digestion.
Read the full post for more ideas.
---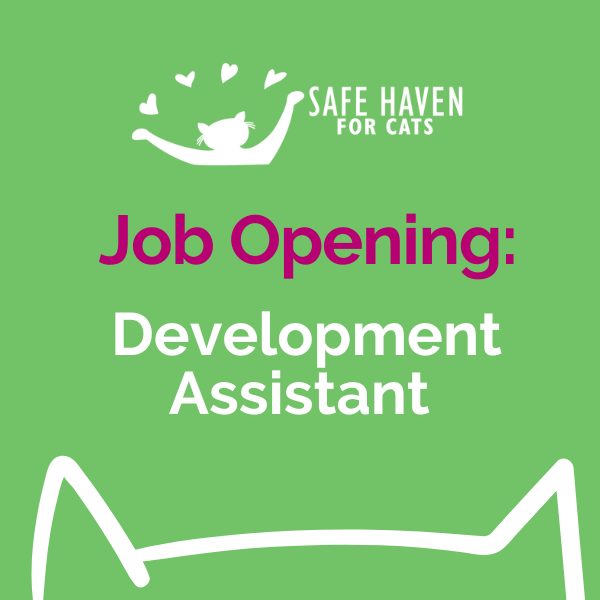 Work with Us!
Want to join SAFE Haven's a-meow-zing staff? We have a great opportunity!
The Development Assistant is responsible for ensuring the accuracy and timeliness of data input in the donor management software. They will be responsible for sending thank you notes, following up with phone inquiries about donations, and giving tours of SAFE Haven and SAFE Care Clinic to visitors. Learn more about this part-time position.
If you're interested, please email patti@safehavenforcats.org.
---
​
SHOW YOUR LOVE FOR CATS WITH A DONATION!