Our monthly giving Paw Pals members help keep our doors open to all the cats in need. Through monthly gifts, we are able to say YES, we can take care of any cat in need.
One such kitty is Flittermouse, who recently came to us from a concerned rescuer. This tiny kitten's eyes were matted and crusty. He needed immediate care and we said YES.
When we first saw him, we thought he would probably be blind for the rest of his life, but he has an amazing will to live. After just a few weeks in our care, his eyes are clearing up. He's eating well and living his best kitten life. And he can definitely see out of both eyes!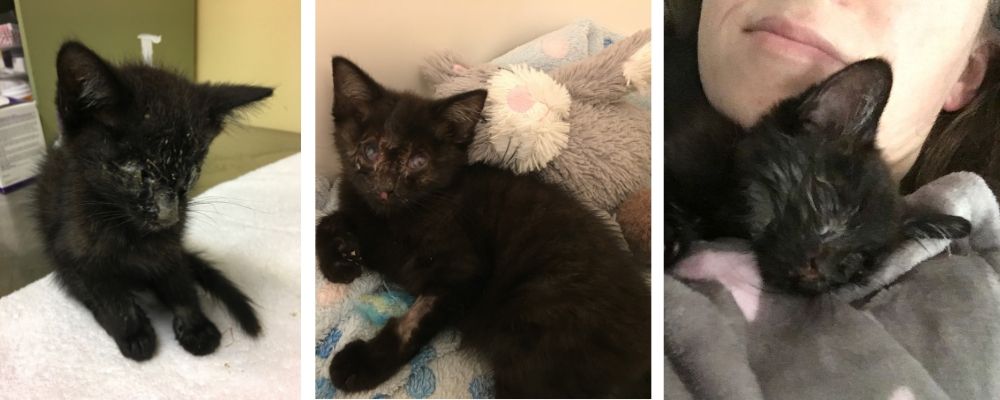 If you become a Paw Pals donor, your monthly gift will ensure we can always say YES to cats like Flittermouse and others like him. Each month, we're asked to care for our community's cats that are most in need. Say YES to caring for these cats by joining our Paw Pals monthly giving program.