Let's snip pet overpopulation!
Can you join us for a plate of spaghetti to help make a big difference in reducing the number of homeless animals in need? We're holding the Spay-ghetti & No Balls dinner virtually again this year, but that doesn't mean we can't make a big difference because there are still so many animals that need our help.
How to Participate from Home
Between February 28 – March 5, donate at least $10 to the Spay-ghetti and No Balls fundraiser to save lives! With your donation, you'll receive an email with two FREE super-secret SAFE Haven recipes so you can enjoy our pasta dinner at home. All you have to do is add "Spay-ghetti" in the Additional Comments box on the donation form. Your recipes will arrive in your email inbox!
Donate at least $10 and add "Spay-ghetti" to the "Additional Comments" box on the donation form. Look for an email from SAFE Haven with your recipes!
You can be part of the solution. SAFE Haven for Cats fixes over 5,000 pets a year, and we need your help ensuring that we NEVER turn away a pet in need. Donate in March and help fund free and low-cost spays and neuters. We can snip this problem in the bud, but we need your help.
Why is fixing cats important?
We're raising funds and awareness to help end pet overpopulation through spaying and neutering, which save lives. We all know there is no shortage of cats needing loving homes. There are never enough homes, shelters or fosters to care for all the animals in our community. There are over 100,000 cats and dogs living without a home in the Triangle on any given night. It's overwhelming to think about it on a national or a global scale.
But fixing animals in our community makes a major impact. Every spayed female can reduce the population significantly in her lifetime. Imagine the impact of snipping those rangy Tomcats, oh my! Feral pets are often put down in area shelters because they are seen as being burdensome on the community. Stopping unwanted litters is the key to solving this problem.
Not only does fixing pets help end unplanned litters, but it also has amazing impacts on their health and your happiness. Learn more about all the benefits of spaying or neutering your pet.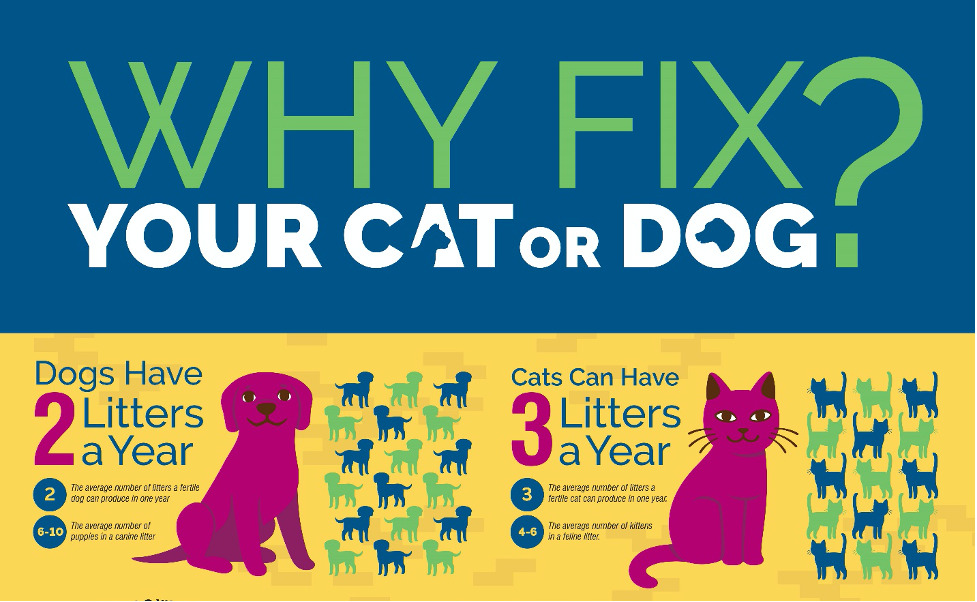 Don't forget to add that you're donating for Spay-ghetti in the additional comments box. Now let's get snipping!