Tis the Season to Help Our Kitties!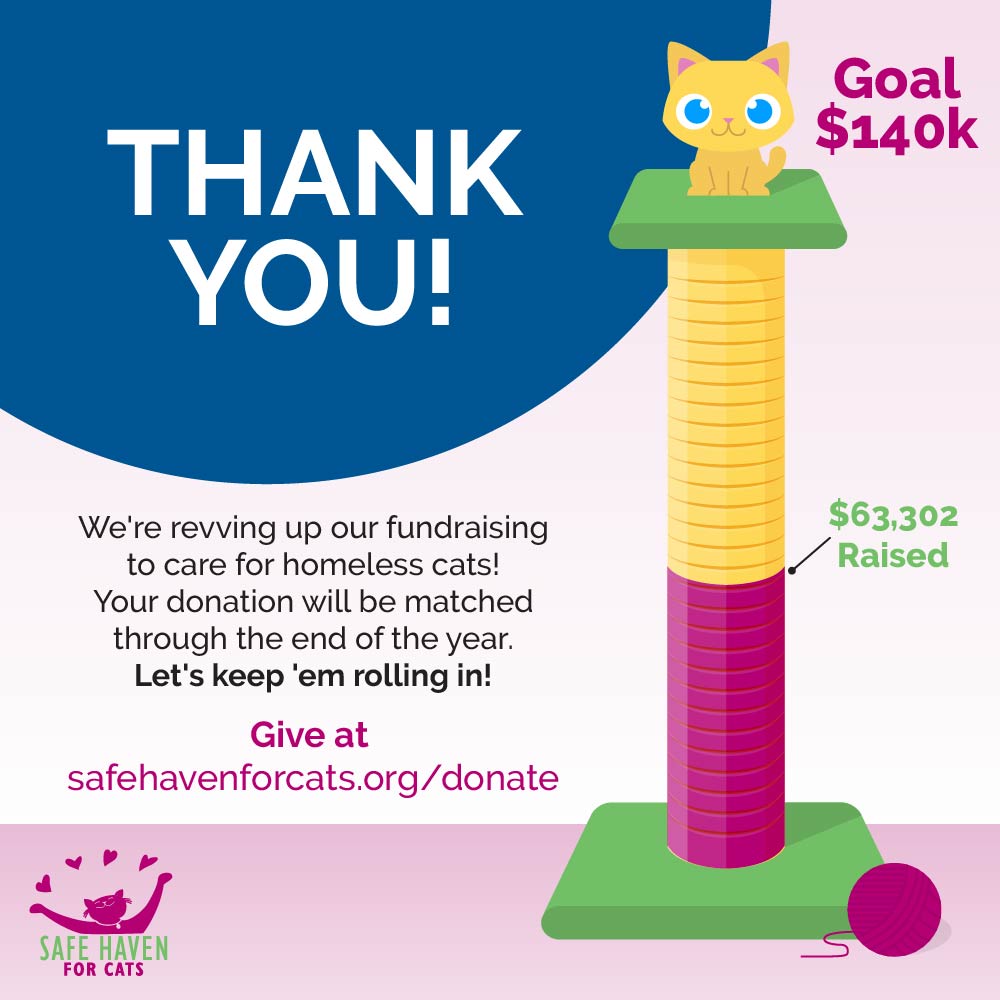 The SAFE Haven cats want to raise $280,000 before the end of the year. Think you can help them reach $140,000? All donations made before December 31 will be matched, meaning a total of $280,000 for the cats! If you've been waiting, now's the chance to do even more good! Donate now. 
---
Last Minute Gift Idea That Gives Back


Unsure of what to buy for your sister? Need a last-minute gift for your best friend? Donate to SAFE Haven in his or her honor! You don't have to shop, a cat gets a chance for a forever home, and your DONATION IS MATCHED through the end of the year. Win-win-win!
---
Get and Give at the Same Time!

Is wrapping gifts your least favorite part of the holidays? We can help, and you can save kitties at the same time! We'll be wrapping gifts purchased at three Barnes & Noble locations for a donation of your choice throughout December. Get dates, times, and locations here.
---
Homes for the Holidays

Watch Facebook for more on our upcoming Christmas adoption event happening December 21 – 23. 
---
Help Cats Live Their Best Life



On our new website, we have lots of great resources to help the cats in your life live their best lives yet!
---