Upcoming / Ongoing Volunteering Events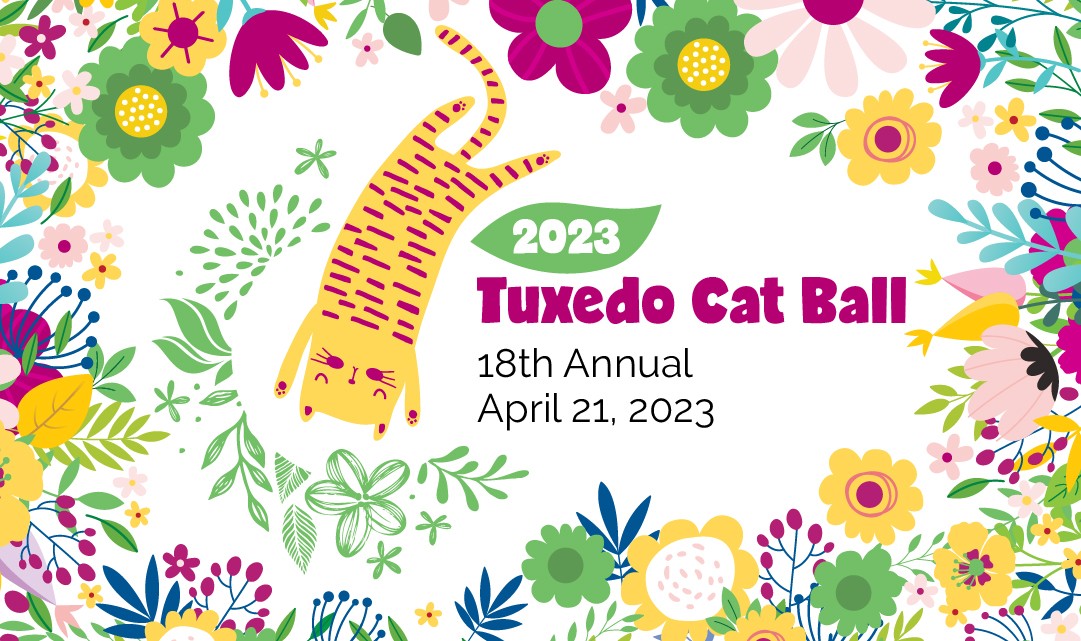 Join us for our biggest lifesaving event of the year, The 18th Annual Tuxedo Cat Ball Come celebrate with us at the North Ridge Country Club Friday, April 21, 7-11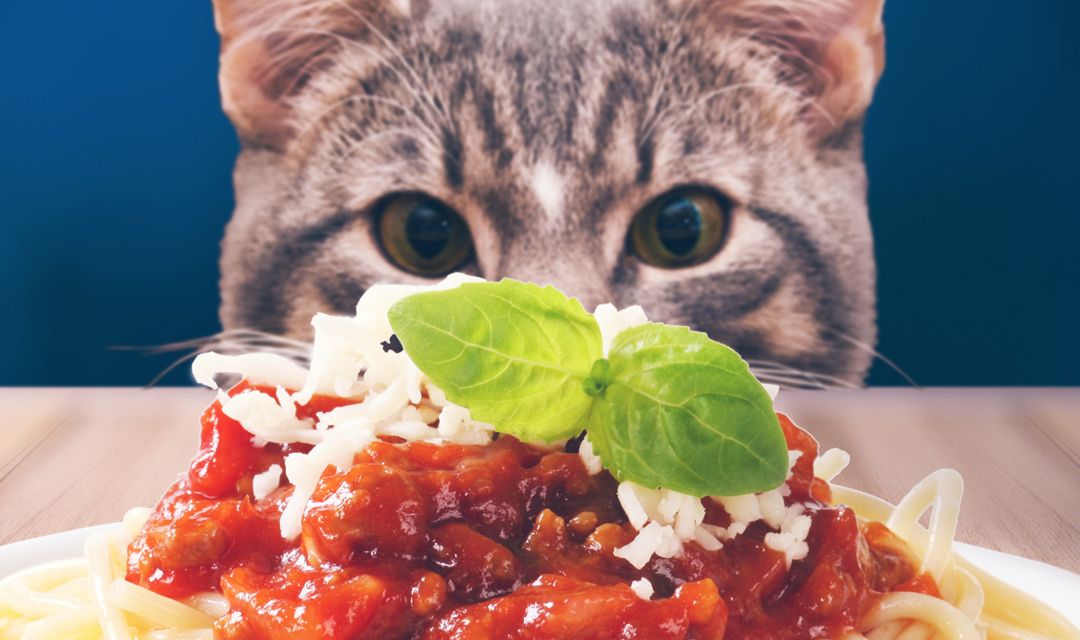 February 22 @ 5:30 pm
-
8:30 pm
Let's snip pet overpopulation this month! February is National Spay/Neuter Awareness Month, a great time for the return of our Spay-ghetti and No Balls Dinner to in person! With your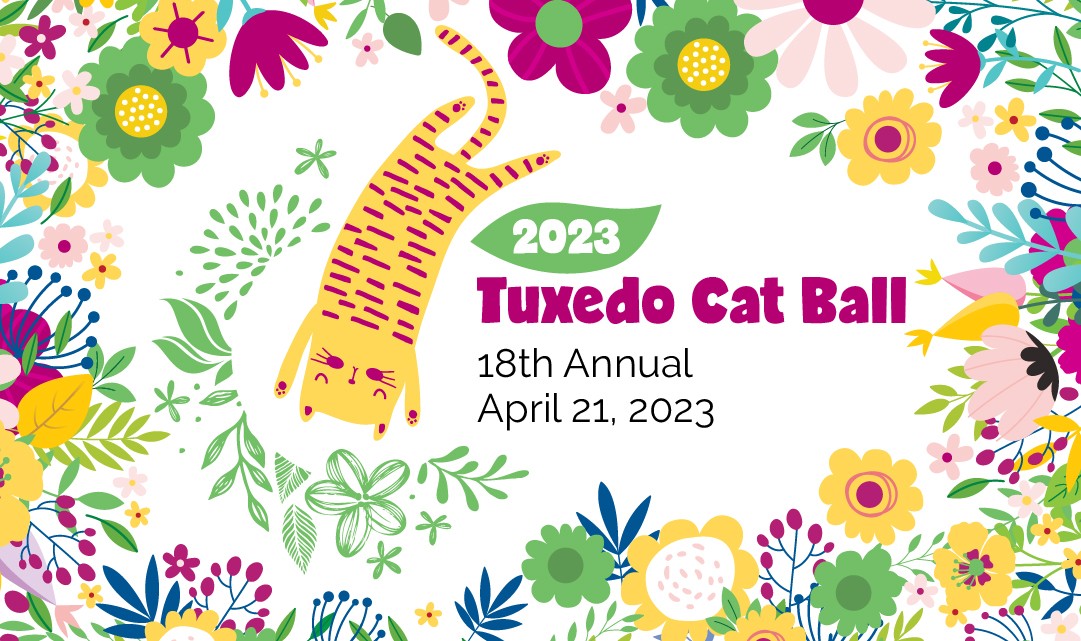 April 21 @ 7:00 pm
-
11:00 pm
Join us for our biggest lifesaving event of the year, The 18th Annual Tuxedo Cat Ball Come celebrate with us at the North Ridge Country Club Friday, April 21, 7-11
Past Volunteering Events: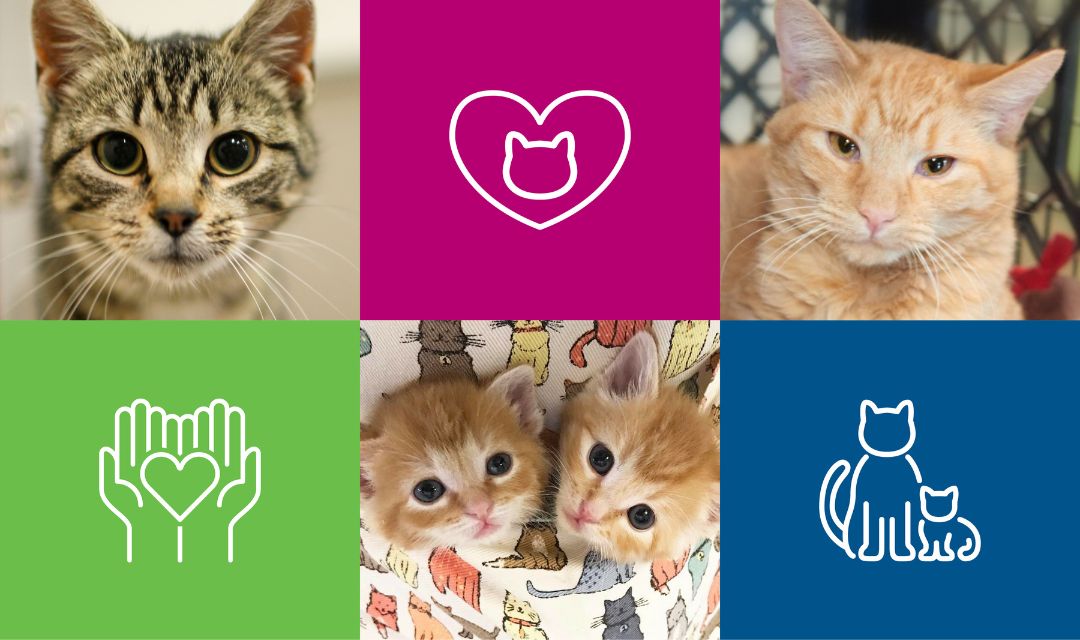 January 18 @ 6:00 pm
-
8:00 pm
Let's celebrate current foster volunteers and introduce new folks to the rewarding life of fostering SAFE Haven cats and kittens. Current foster families can meet, mingle, share stories, and trade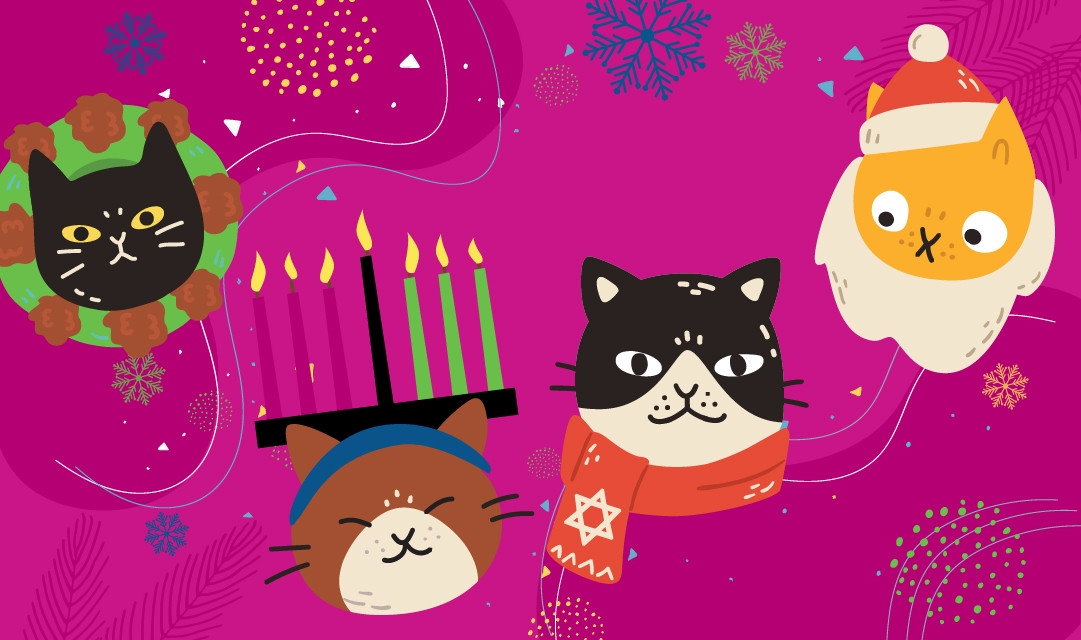 December 4, 2022 @ 2:00 pm
-
4:30 pm
Bring the kids and enjoy seeing all the adorable kitties in our shelter. Thinking about volunteering or fostering? We will be here to answer all your questions.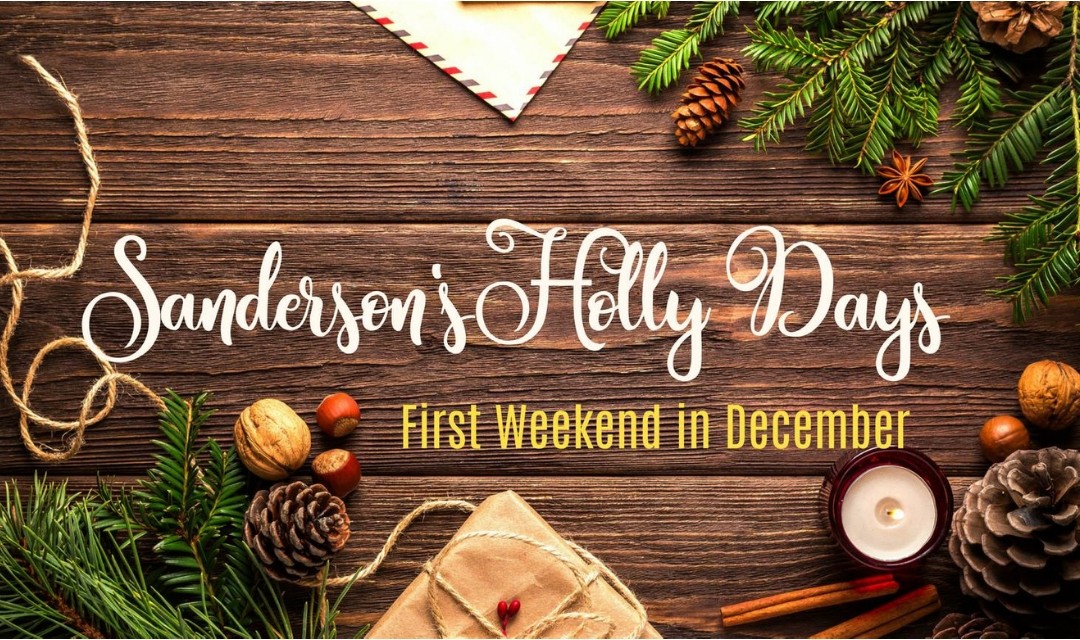 December 3, 2022 @ 9:00 am
-
December 4, 2022 @ 4:00 pm
Come and visit our booth featuring loads of gifts to buy for you cat and dog loving friends and for you kitties! Everything from collars to beds to toys! $2.00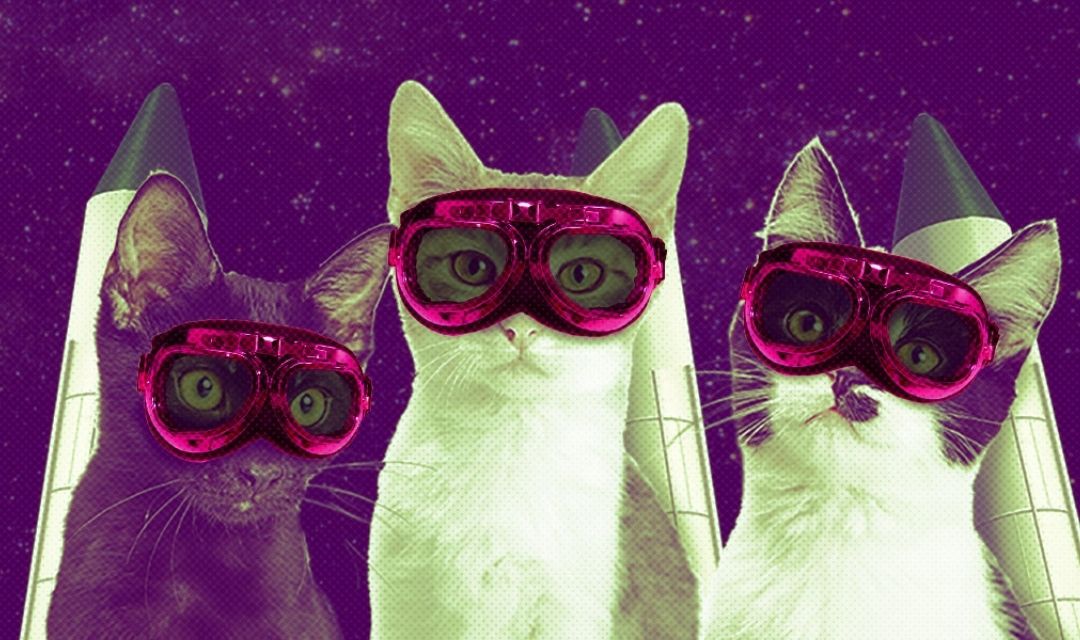 Tuesday, November 29 is Giving Tuesday Giving Tuesday is a national day of giving back. To celebrate our amazing donors, your donation will be TRIPLE MATCHED for one day only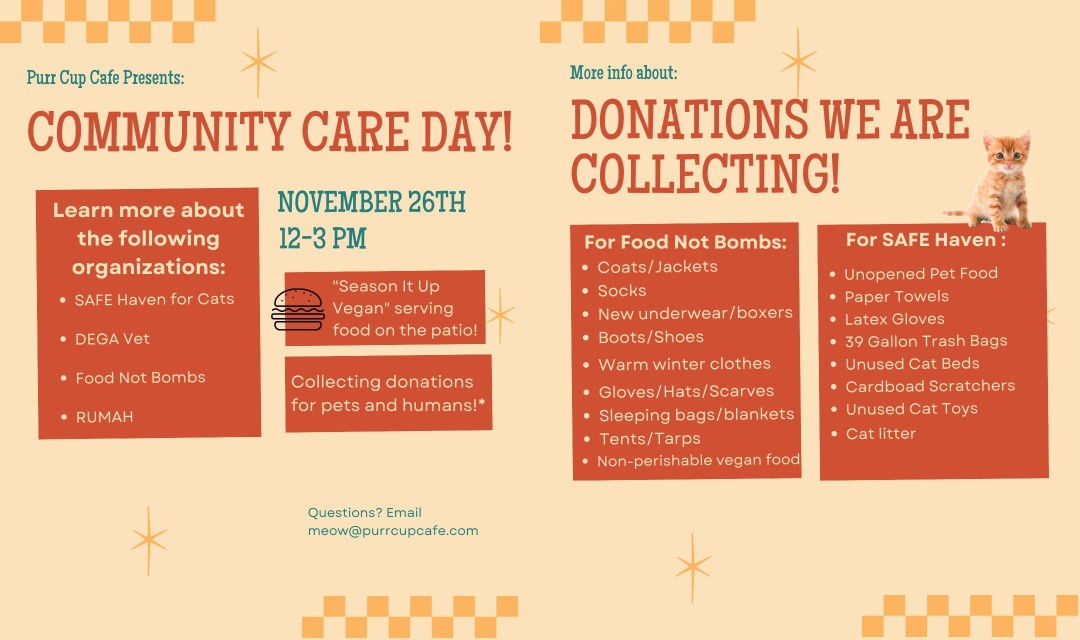 November 26, 2022 @ 12:00 pm
-
3:00 pm
At Purr Cup Cafe we are excited to announce our upcoming Community Care Day! On Saturday, November 26th from 12-3 pm we will be hosting this event on our back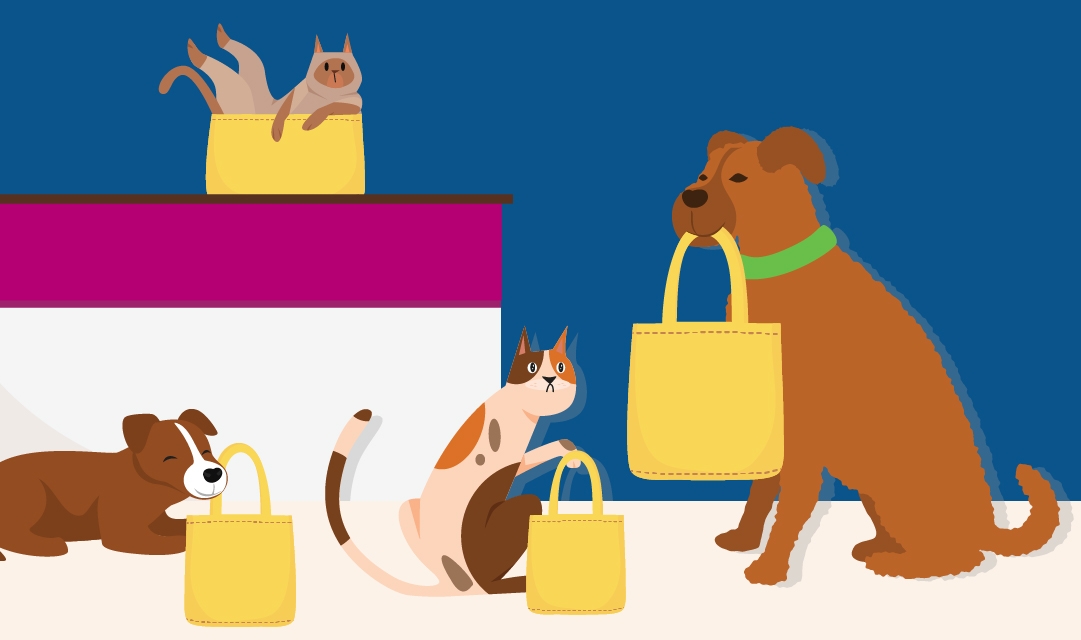 November 13, 2022 @ 9:00 am
-
November 19, 2022 @ 5:00 pm
Drive by and drop off any unopened dog or cat food (dry or wet)! At SAFE Haven for Cats – just look for the pink tent. Hours each day: 9