SAFE Haven 25th Anniversary
My SAFE Haven Story
25th Anniversary
My SAFE Haven Story
Tell Us Your SAFE Haven Story!
Share your story about the SAFE Haven cats that have become part of your family, the cats that have made a difference in your life as you volunteer, the reason you donate to the Pet Food Pantry or SAFE Haven in general. How have you been part of the SAFE Haven community?
Some Recently Submitted Stories: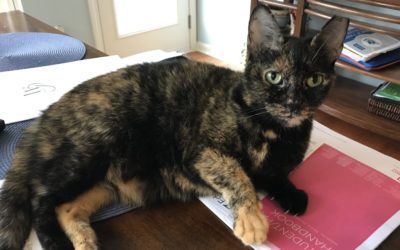 We had an adult male stray cat that showed up on our patio and chose us to live with as cats often do. We decided he'd like a companion and came to SAFE Haven looking for an adult female cat to befriend him in August of 2013. I was worried my bleeding heart couldn't...
read more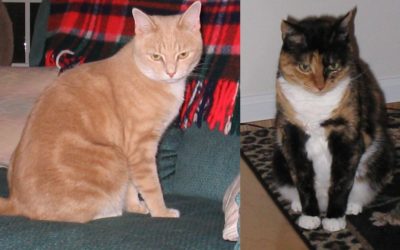 I adopted Carley Penney (on the left) in December 2001 after losing one of my three cats eight month earlier. I was looking for an orange female kitten to join my two remaining 5 year old orange boy cats. I was referred by a Durham rescue organization to SAFE Haven...
read more