Adopt a Cat
I'm Here Holding Out For My Hero
Adopt a Cat
I'm Here Holding Out For My Hero
These are special cats currently waiting at our shelter for the right person!
Sometimes they eat a different food or take a daily pill, sometimes they are shy and need a little extra TLC and sometimes they are a little older. These cats may require more care, time or energy but they will offer more love, gratitude and satisfaction to their chosen person.
You can stop by the shelter to meet these cats who just need a little extra TLC. You may just fall in love.
Read our 25th Anniversary stories, submitted by You!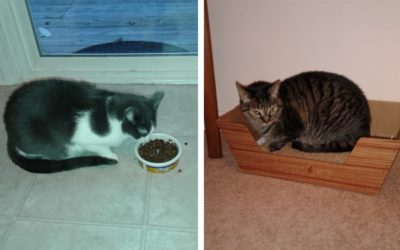 We came to SAFE Haven a day after an event at Pet People where cats had been adopted at the store. The shelter was somewhat empty, because many of the cats were at the event. We walked up to a cage, and there were two kittens, wrapped around each other in sleep. We...
read more
Upcoming / Ongoing Adoption Events