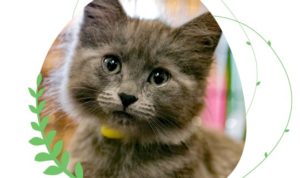 This is a big step forward towards our ultimate goal of ending euthanasia as a means to control the pet population. Healthier pets = more adoptions = lifesaving.
For every cat adopted at area shelters, one cat is being euthanized. 45% of all the cats entering shelters in the Triangle are euthanized. (2018)
With 50% more capacity, SAFE Haven can…

Expand our group housing areas at the shelter and provide a more "homelike" setting that will reduce the length of stay for each cat and enhance their well-being and adopt-ability.

Create separate housing (including separate air handling systems) for "sick" and "well" animals, increasing their comfort and helping them go to their permanent homes faster.

Increase our capacity in the SAFE Care Clinic, reducing the time pet parents have to wait for an appointment by half.

Increase the number of pets vaccinated for rabies and other infectious diseases, protecting the safety of people and pets in our community.

Provide spay / neuter services to other shelters and rescue groups, helping to reduce euthanasia in the Triangle and surrounding counties.

Provide accessible preventative veterinary care to the public, including vaccinations and annual exams.

Create a separate area for community cats to recover post-surgery as an ongoing effort to manage lifesaving TNVR (Trap / Neuter / Vaccinate / Return) programs in the community.