SAFE Haven is regarded as progressive leader in animal welfare in the state and is a regional hub, serving 31 counties in North Carolina. Investing in SAFE Haven is investing in cats' lives.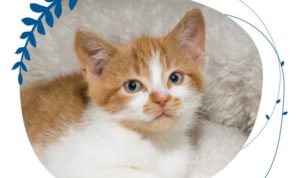 In 1994, SAFE Haven began as the first no-kill shelter just for cats in the Triangle. As a brick and mortar shelter, we have adopted over 10,500 stray, abandoned, orphaned and injured cats and kittens to date. We found homes for 900 cats last year.
The SAFE Care Clinic, established in 2001, is the longest running high-volume, low-cost community clinic in the area. As of this year, over 32,000 sterilizations have been performed. In addition, the clinic is the medical center for nearly 1,000 cats and kittens who come into the shelter every year.
We have experienced a dramatic increase in the need for our surgical services. The wait time for an appointment in our clinic can be over a month, even though our available "surgery slots" have doubled since 2017. Similarly, rescued stray cats can be on a wait list to enter our shelter for two to four weeks.
The Medical Center will be the new home of our Pet Food Pantry, which supplies individuals in need with dog and cat food. Over eighty tons of food has been distributed since 2012 so owners don't have to choose between feeding themselves or their pets.
The medical staff in the clinic run a very successful Community Cat Program that includes TNVR services for almost 500 cats per year.
SAFE Haven is truly a one-stop resource for the community with education programs, behavior counseling, low-cost rabies and microchip clinics, and a well-run volunteer program. We are the "go to" place for people who love cats in our community.